Mailbox Money.
Earn 30% per referral per month.
Refer a Zigpoll customer and you will automatically get 30% revenue share each month for as long as their account stays valid. The cash will be deposited automatically so it's as easy as $1.00, $2.00, $3.00.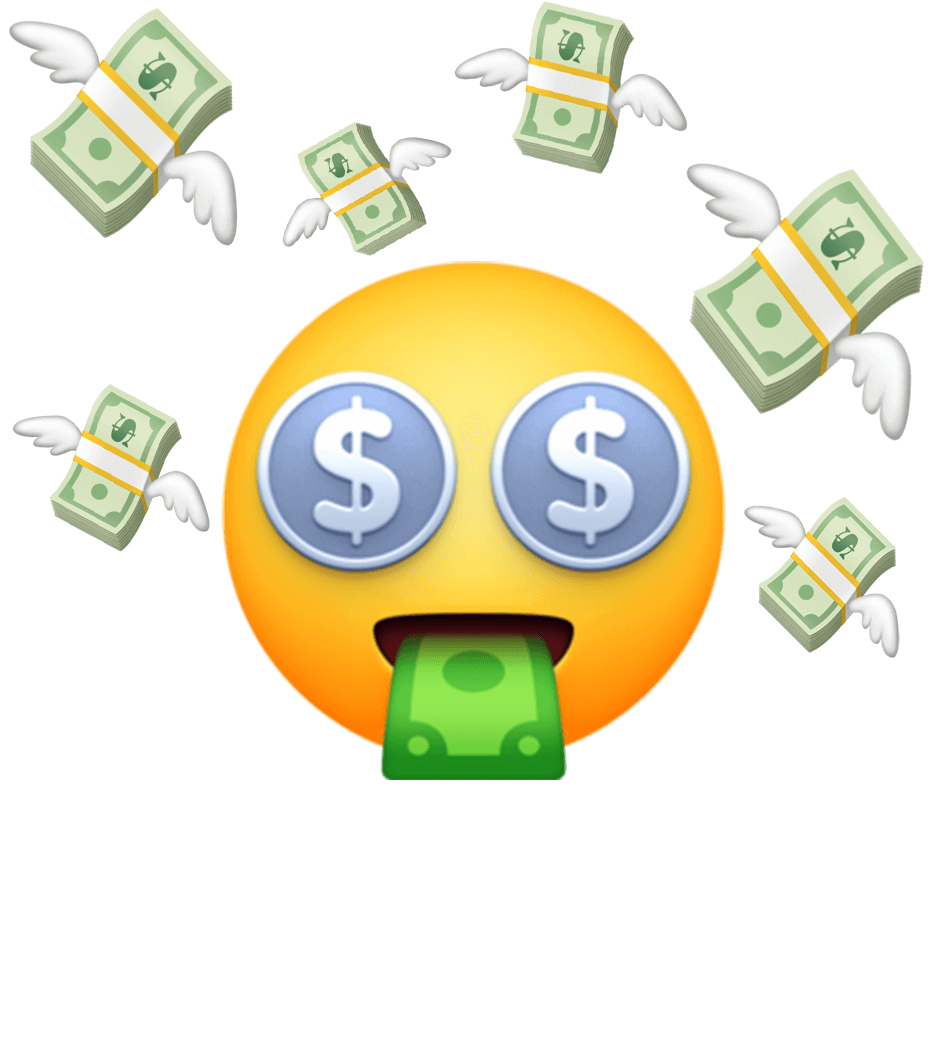 Program Details
About the Zigpoll Affiliate Program
The Zigpoll Affiliate Partner Program allows you to market our fun, engaging, and insighful polling tools. Zigpoll has helped thousands of entrepreneurs get the information they need to build sustainable small businesses online.
Let's get this out of the way: we know that there are lots of affiliate programs vying for your attention. So we have take great care to make sure that ours is the best in both incentive and ease of use.
This is why we offer 30% recurring commission on all sales you generate, for as long as your referrals remain customers, including renewals and upgrades of their Zigpoll plan. We also support your referrals with marketing education, technical support, and world-class software to keep them excited to use our product. All of this means more commissions for you.
Glowing Testimonials
What Zigpoll Partners Have to Say
The product sells itself.
We recommend Zigpoll to all of our new clients. They instantly get hooked on all insights they get from the free version that when it's time to upgrade they're already on board.
Zigpoll makes it easy to succeed.
The support from Zigpoll has been amazing. They help with generating polls, setting up the client, and they even build new features for us regularly.
Our clients benefit tremendously.
I would recommend Zigpoll without the revenue share. Our clients get more feedback then they know what to do with, it's really amazing how well it works.
Get Started
Join in Four Easy Steps
Step #1: Create a Zigpoll Account.
You can create a free account by clicking here and filling in the form. Once you have done this, click settings on the bottom left hand side.
Step #2: Sign up With Stripe
Click the connect with stripe button at the bottom under Affiliate Settings. Once you click this button, you will be redirected to Stripe's secure on-boarding flow. Enter your payment information and a few personal details and you will be ready to start earning.
Step #3: Copy Your Affiliate Link
Now when you scroll to the bottom of the settings page you will see your affiliate link. Share this link with anyone who might be interested in using Zigpoll to help power their business. Once they click on this link, they have 30 days to create an account. If they create an account within 30 days you will receive 30% of every payment they make for as long at this account exists.
Step #4: Relax and Enjoy That Mailbox Money
Your funds will automatically be transferred to your Stripe account on the 28th of each month. The funds will then go from Stripe into your bank account on the start of the next calendar day (this may take longer depending on what country you are in). If you want to see the status of your referrals, simply check you referral dashboard by clicking the link under the affiliate settings card.
FAQ
Questions? We've Got Answers.
How do I promote Zigpoll?
When you join the affiliate program, you'll receive a unique referral link you can use to promote Zigpoll. With your link in hand, you are ready to promote! Just share this link with anyone who you think could use Zigpoll. If they click the link and create an account you get full credit.
How long is your cookie life?
We currently offer a 30-day cookie life. This means from link click to account creation, if your referral creates an account within 30 days (without clicking someone else's link), you're the affiliate of record. If they make a purchase at any point in the future, you will receive commissions until they end their membership plan.
How do you track conversions?
Conversions are tracked through your affiliate link. We built our referral software internally to make sure it's 100% reliable and seamless to work with.
What is the commission payout? How much can I earn?
We currently offer a 30% recurring commission for the life of the customer. With membership prices ranging from $25/month to $200/month for our Agency plan, you can see how these commissions can really add up.
So let's do this.
Create an account and start earning.
Still Have Questions?
Get in touch. We would love to hear from you!