Using Zigpoll with Exit Intent
You can now trigger Zigpoll to show up on Exit Intent. To do this, simply flip the switch labeled "Appear on Exit Intent". Once this setting has been enabled, the Zigpoll will only show when a user tries to exit from your website.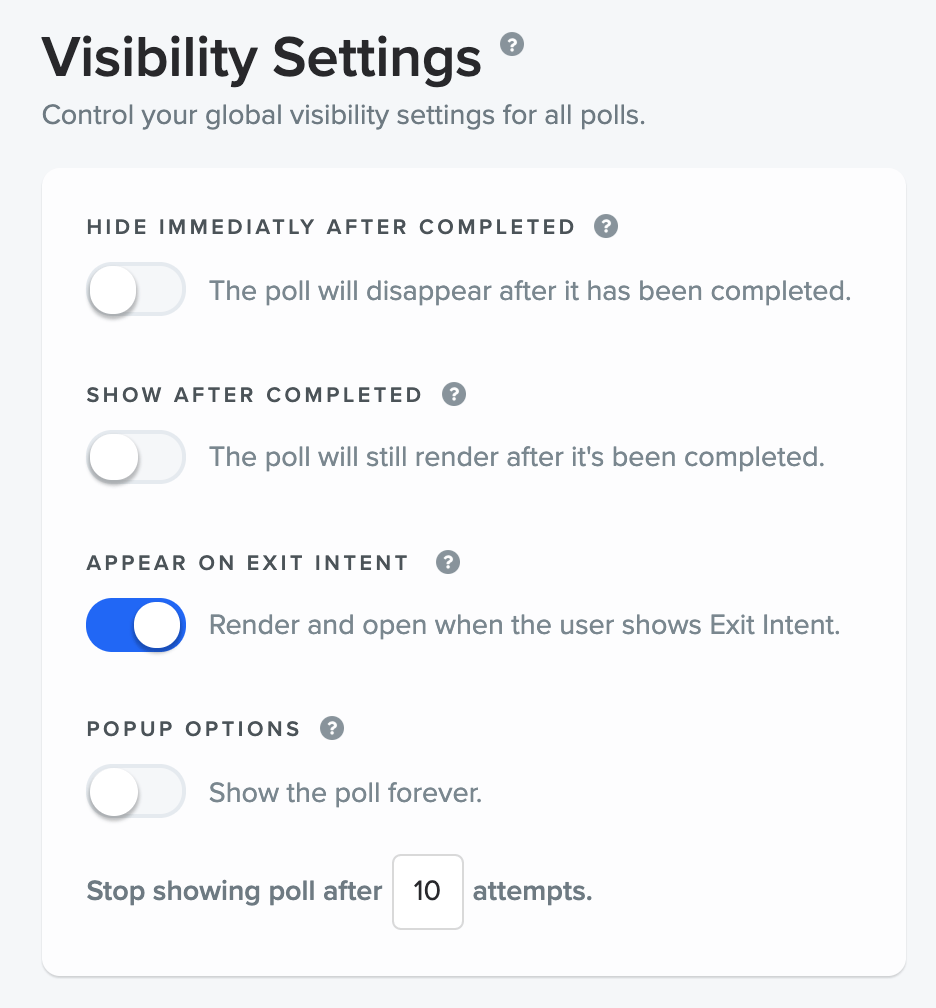 This gives you an opportunity to discover why your visitors are leaving. This information can be critical when it comes to increasing your conversion rate, lowering your abandoned cart rate, or determining the cause behind other key metrics that may be relevant to your business.
In addition, you can easily create a new poll to use Exit Intent in just a couple of clicks! To do so, just select the the Exit Intent Display Template when creating your poll. Pair this Display Template with our Abandoned Cart Slide template and you have a turn key solution that will help you understand why your customers are not converting on your site.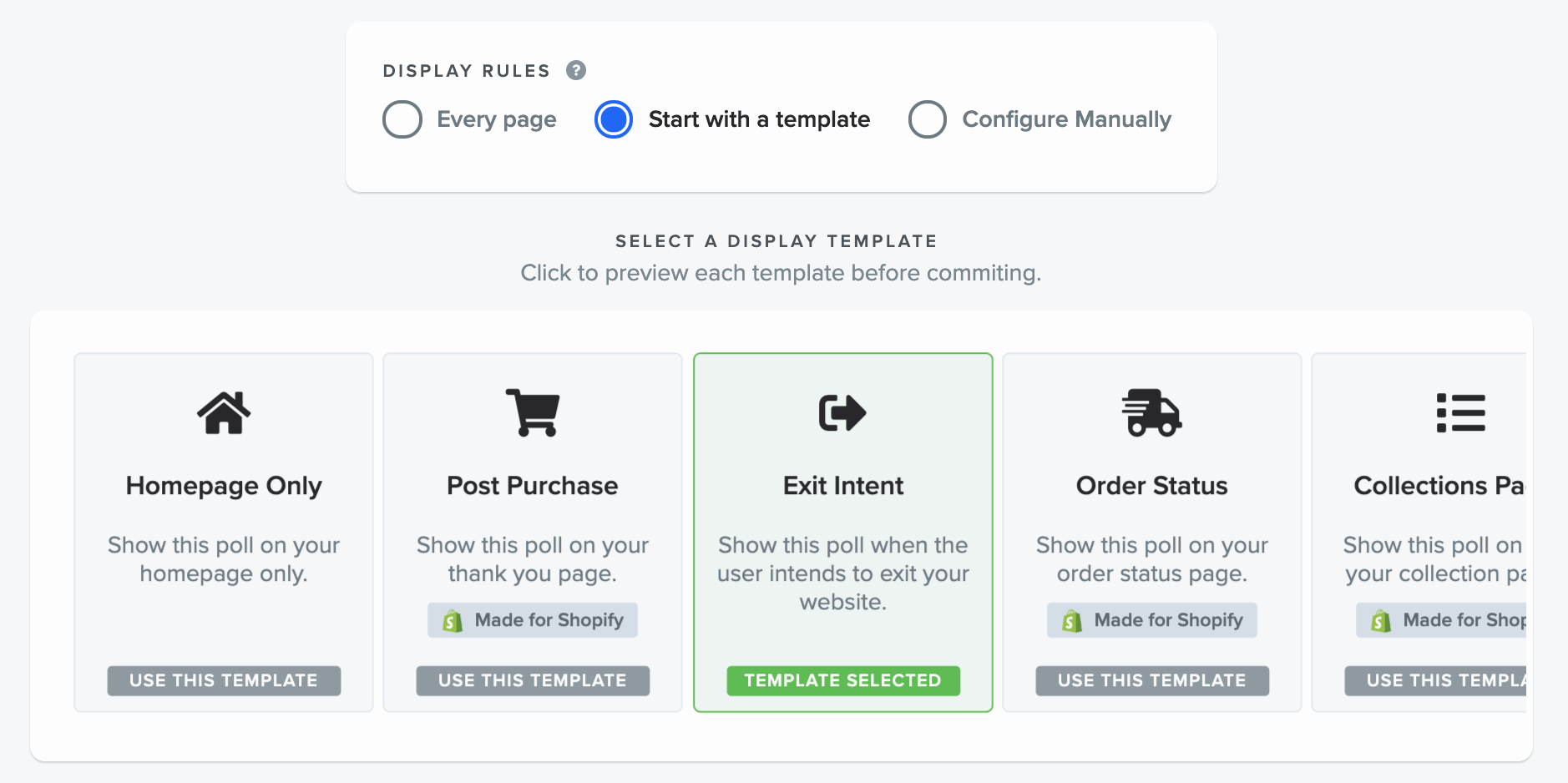 To see an example of Zigpoll with Exit Intent in action, as well as our abandonded cart poll template, simply try to close this webpage. The poll will pop up so and I will be able to understandgi why you didn't convert!
So let's do this.
Try Zigpoll and get the most out of your visitors.
Questions or Feedback?
We would love to hear from you!