Reduce abandoned carts with exit intent conditions
Ever want to tap your customer on the shoulder when they are about to leave with an item in their cart? Well now you can! Try the following steps to run an exit intent survey that only appears when a customer tries to leave your site with an item in their cart.
Step 1: Create an exit intent survey
Click Polls and click Create a new Survey.
Give your survey a title and select the Exit Intent template in step #2
For step #3 you can use one of our templates or you can create your slides from scratch if you have something custom you would like to say to your customer.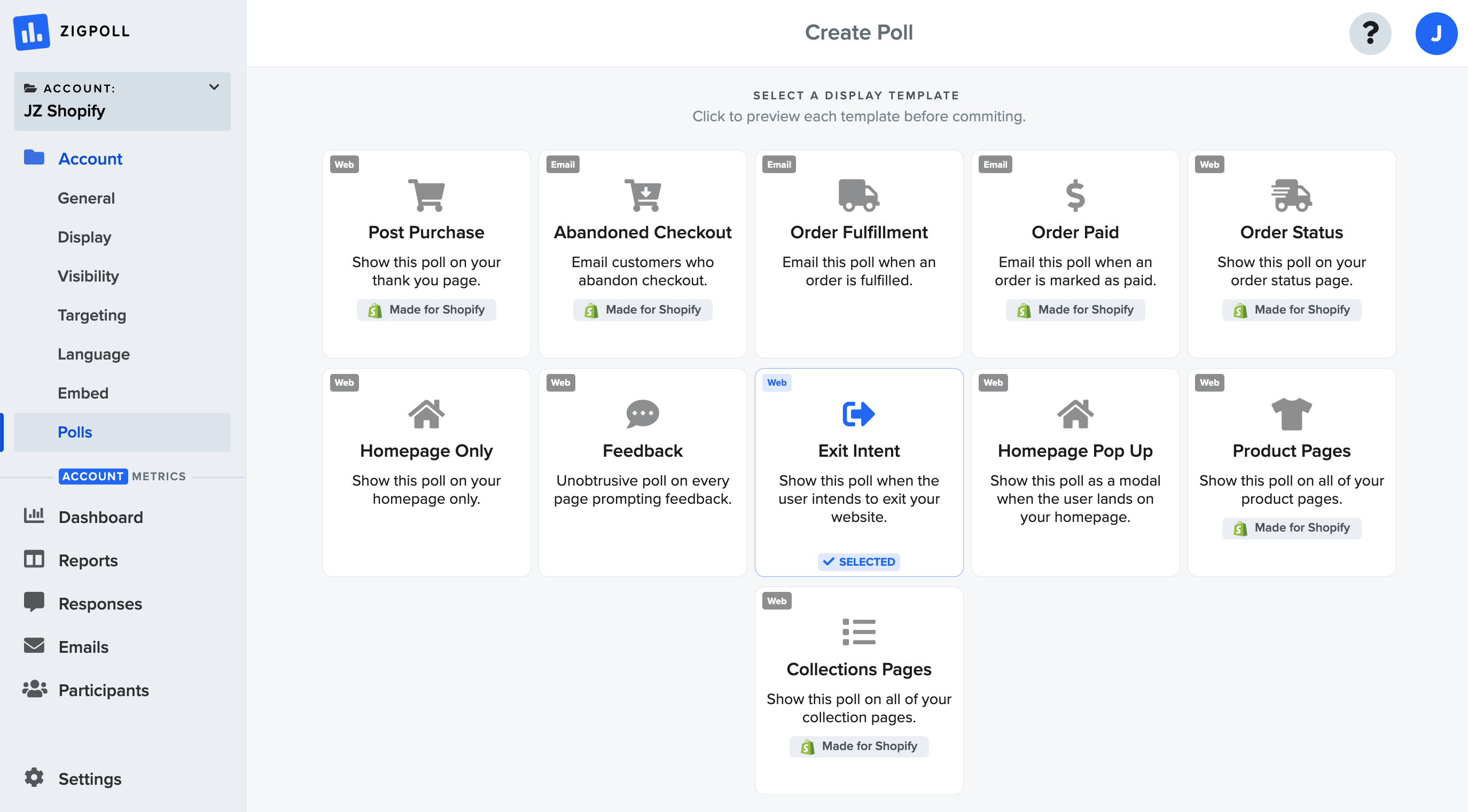 Step 2: Edit your exit intent conditions
Click the visibility tab for your newly created poll
Select Only show when there at least one item in the cart.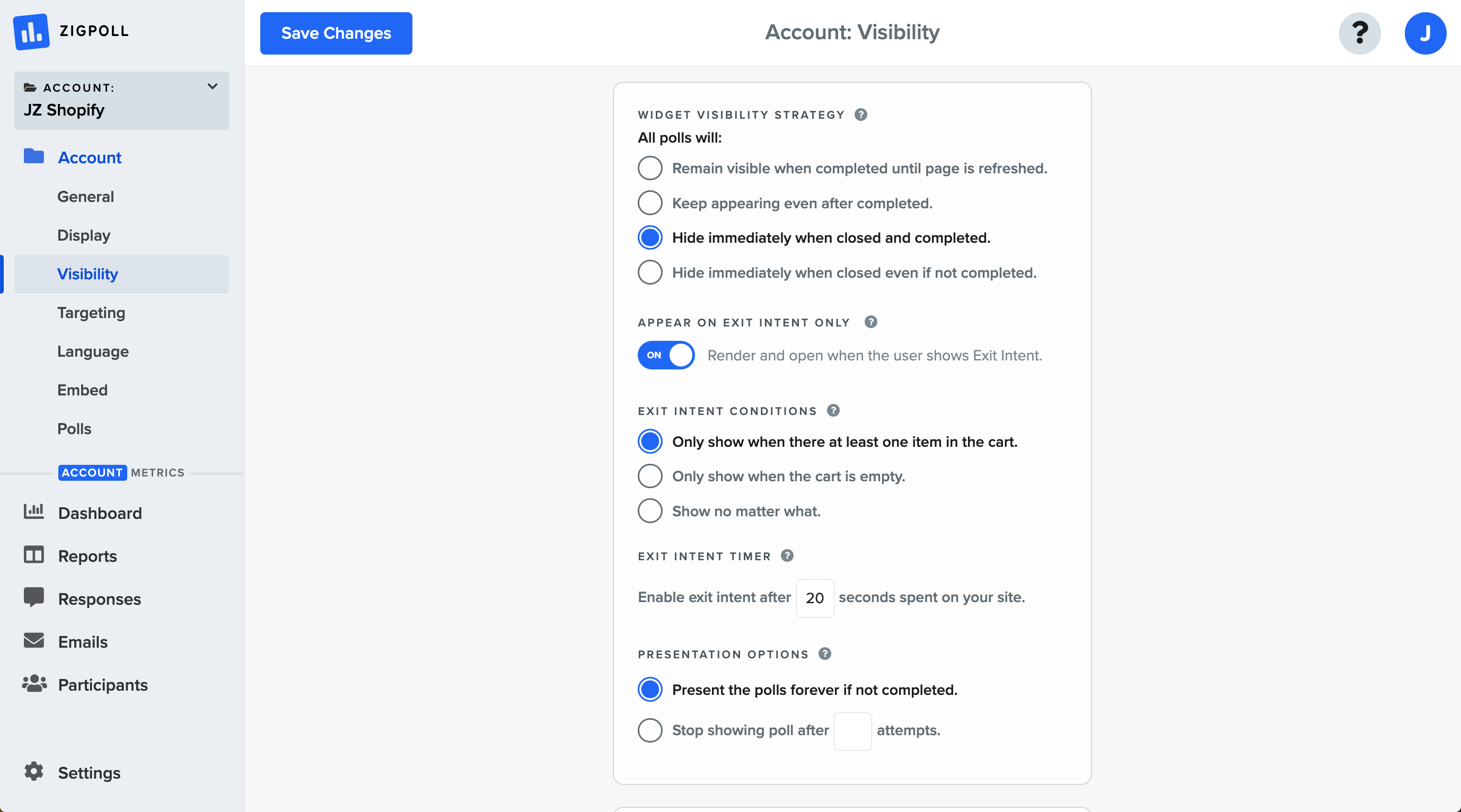 Step 3: Make the survey live
Click the switch on the top right hand side to make the exit intent survey visible. Now, whenever someone tries to leave your website with an item in their cart the survey will pop up. This way you can learn why they are leaving and give them some incentive to complete their purchase.
So let's do this.
Try Zigpoll and get the most out of your visitors.
Questions or Feedback?
We would love to hear from you.