Learn how to hide the launcher on your next Zigpoll campaign.
You asked and we listened. Very on brand, we know.
Now you can hide the launcher for your next Zigpoll campaign. To this, simply do the following:
In Zigpoll: Click Polls ⟶ Select your poll ⟶ Click the Display tab.
Enable the switch labelled Hide Launcher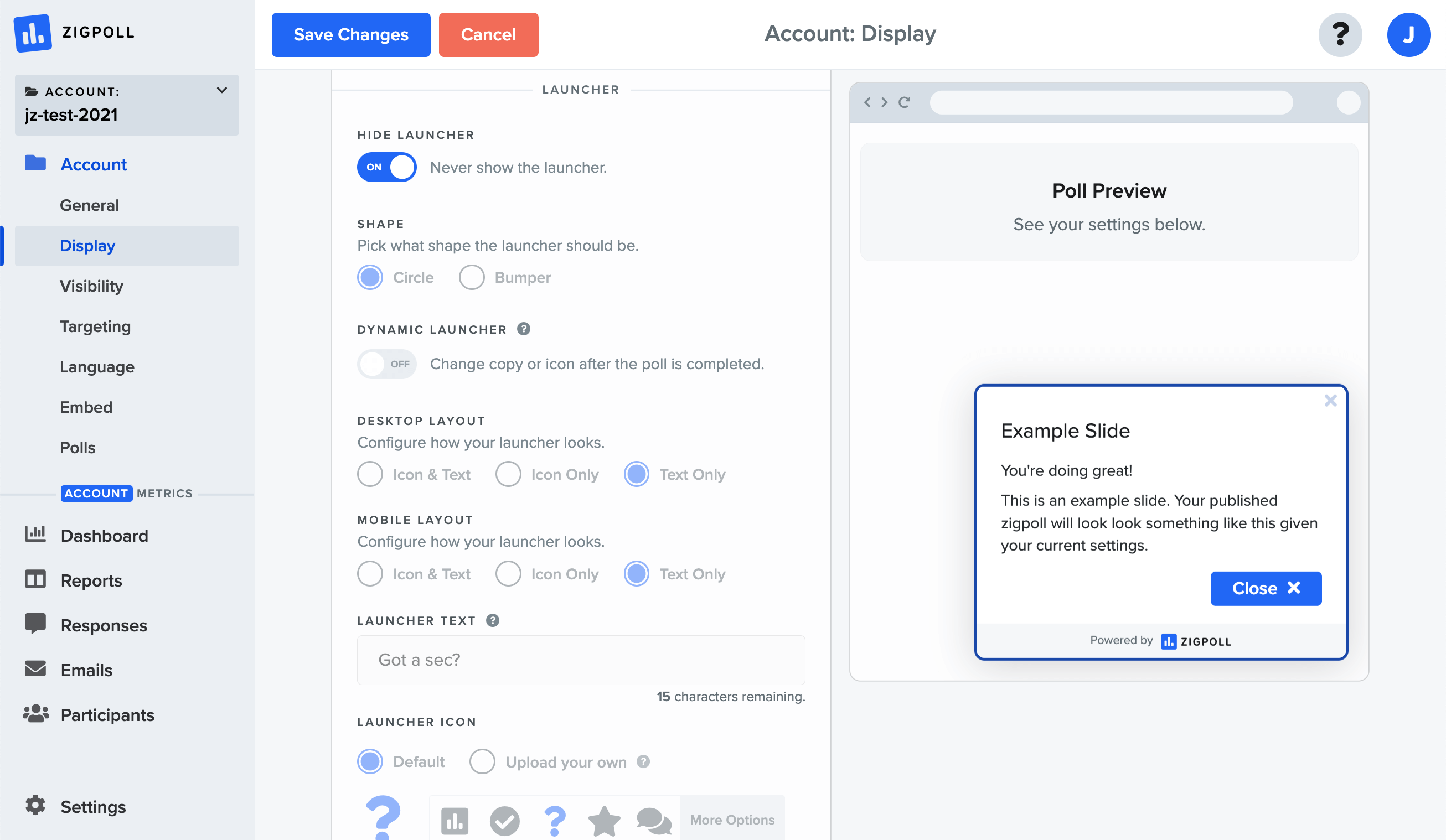 Now your poll will appear according to your visibility rules. When the poll is closed it will immediately hide out of view. Whether or not it re-appears depends on your visibility strategy.
So let's do this.
Try Zigpoll and get the most out of your visitors.
Questions or Feedback?
We would love to hear from you.