How To: Segment Your Zigpoll Customers in Klaviyo
So you've set up your Zigpoll and Klaviyo integration and your data is starting to come in, how do you see it all at once? The easiest way to do this is to create a custom segment using the special Completed Zigpoll event. To do this, follow the steps below:
Log into Klaviyo ⟶ Click Lists & Segments
Click Create List/Segment
Select Segment
Give the segment a name, like Zigpoll Users
Under Definition, select: What someone has done (or not done)
Select Completed a Zigpoll from the dropdown.
Create the segment.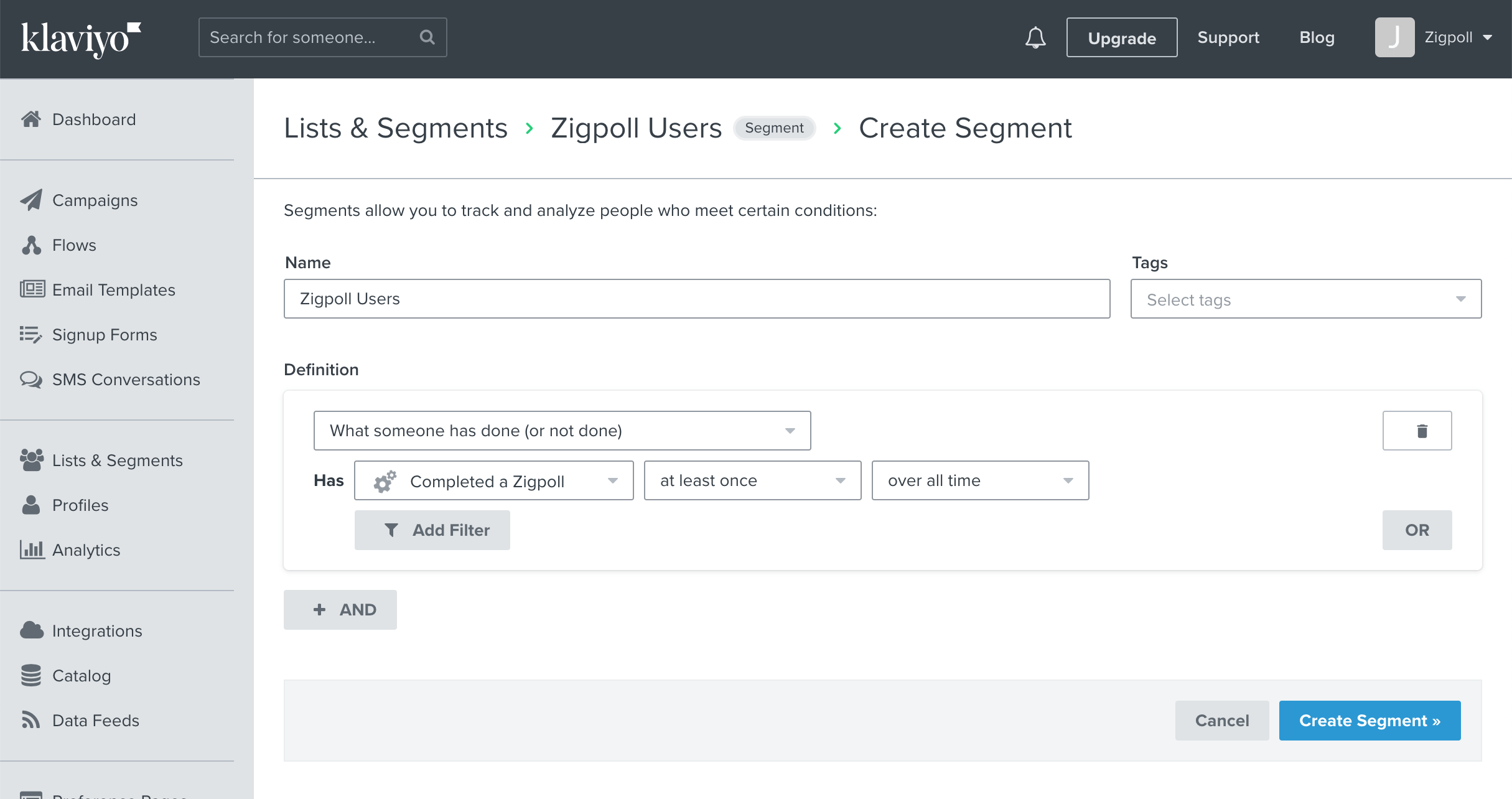 Now you have a custom segment containing all the users in Klaviyo who have completed a Zigpoll. Enjoy!
So let's do this.
Try Zigpoll and get the most out of your visitors.
Questions or Feedback?
We would love to hear from you.