Shopify Abandoned Cart Surveys
Wondering why your customers aren't converting on your Shopify store? It's time to ask them! Lucky for you Zigpoll can be configured to automatically email your customers whenever they abandon their cart. This gives you control to turn a negative into a positive. You can take the abandoned cart opportunity to email your customer and offer a discount code in exchange for their responses. This enables you to both learn how to improve your website and win back your customer for a rare win-win scenario! See below for how to get it set up.
Step #1: Create your Zigpoll
In Zigpoll: Click Polls ⟶ Create Poll. Enter a title for your poll.
For Step #2, select "Abandoned Checkout" from the list of template options. We recommend sending the email 24 hours after abandoned checkout, but you can enter any value you prefer.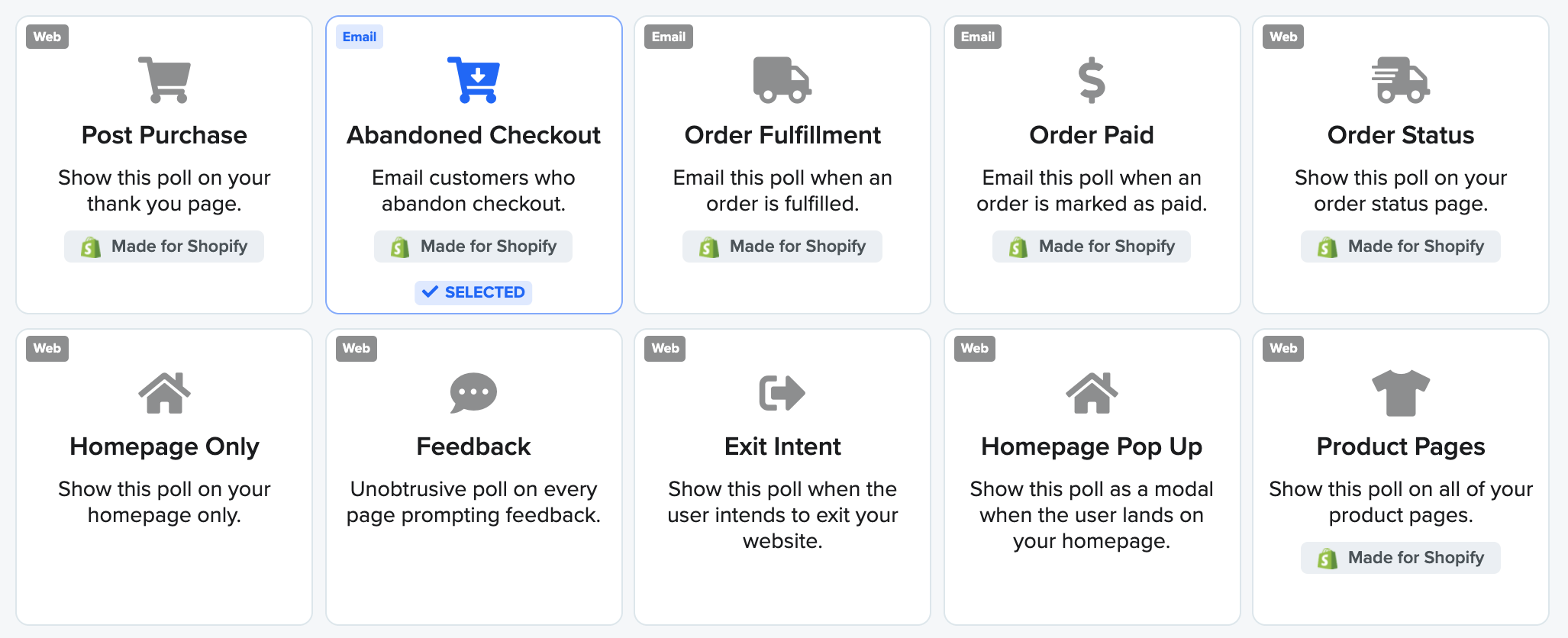 For the last step, either select a template to use or build your own slides from scratch.
Step #2: Make your poll live.
Once you have previewed your poll and like the way it looks it's time to make it live. Flip the switch on the top right hand corner of the page. Now that the poll is visible it will automatically be emailed whenever an abandoned checkout occurs at the date you specified. This feedback will be critical in improving your store and winning another chance with your lapsed customers.
So let's do this.
Try Zigpoll and get the most out of your visitors.
Questions or Feedback?
We would love to hear from you.