Automatically Send Surveys When An Order Is Marked as Fulfilled
Surveying your customer post purchase is one of the smartest things you can do. Once a customer has purchased from your business they are 400% more likely to respond to your survey materials. Their responses will help you improve on your customer experience which in turn will increase your conversion rate and customer lifetime value.
Zigpoll gives you several different ways to survey your customer post purchase. You can survey them via a widget on your website directly or you can automatically send them an email when the order is paid or fulfilled. See below for how to email a customer when the order is marked as fulfilled.
Step #1: Create your Zigpoll
In Zigpoll: Click Polls ⟶ Create Poll. Enter a title for your poll.
For Step #2, select "Order Fulfilled" from the list of template options. We recommend sending the email 1 hour after the order is paid, but you can enter any value you prefer.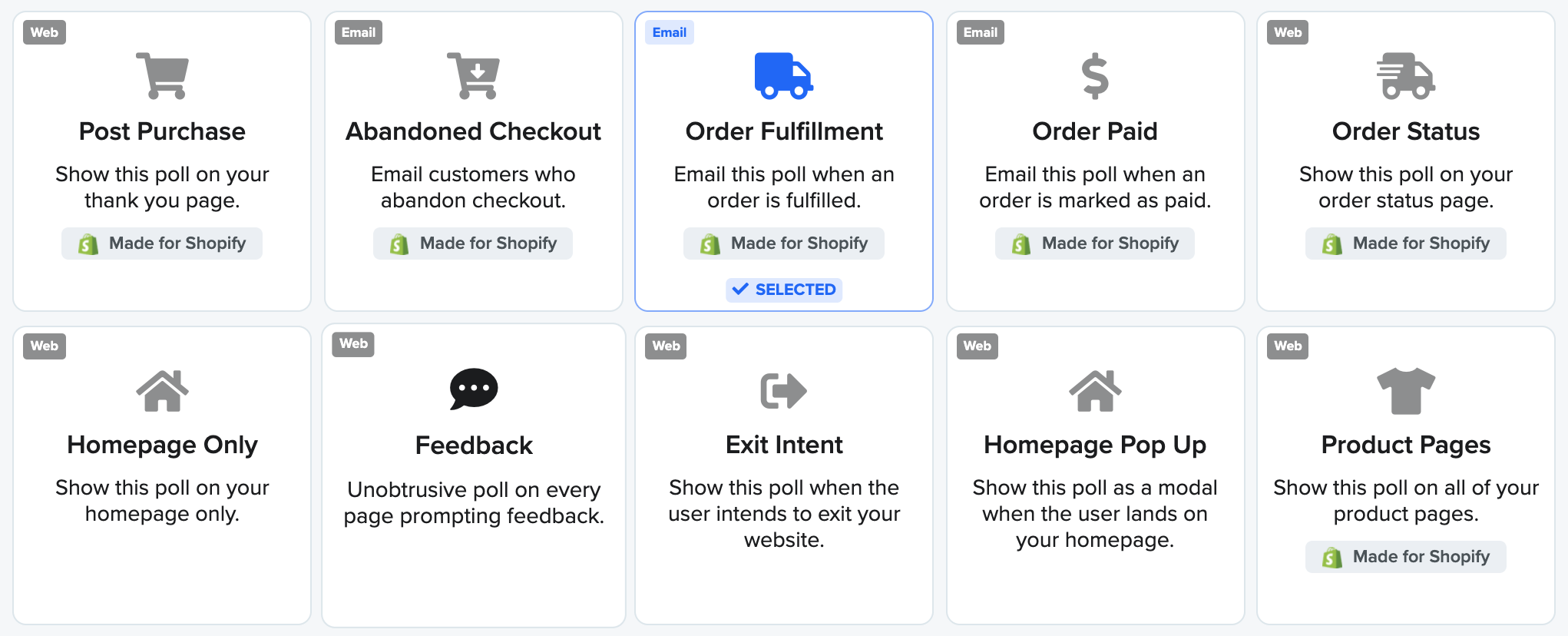 For the last step, either select a template to use or build your own slides from scratch. We recommend using the post purchase or attribution survey templates here but the choice is yours!
Step #2: Make your poll live.
Once you have previewed your poll and like the way it looks it's time to make it live. Flip the switch on the top right hand corner of the page. Now that the poll is visible it will automatically be emailed whenever an order is marked as paid with the delay you specified. This feedback will be critical in improving your store and improving your key metrics, bottom, and top line.
So let's do this.
Try Zigpoll and get the most out of your visitors.
Questions or Feedback?
We would love to hear from you.