Embed Zigpoll on the Shopify Post Purchase Page
Make your survey front and center by embedding it directly onto the Shopify post purchage page! Follow the steps below to learn how you can take advantage of this new feature.
How to: Embed Zigpoll on the Shopify post purchase page
Step 1: Create your poll
Step 2: Select Post Purchase from our template selection.
Step 3: Create your slides manually or from one of our templates.
Step 4: Now that your poll is created, click the General tab and select Site Embed under Poll Type.
That's it! Now your poll will appear embedded on the Shopify Post Purchase page so it's the first thing your customer sees after checking out. This is your moment to learn from their experience and continue to improve your business and increase your lifetime customer value and repeat customer rate. See below for a screenshot of the embedded Zigpoll in action.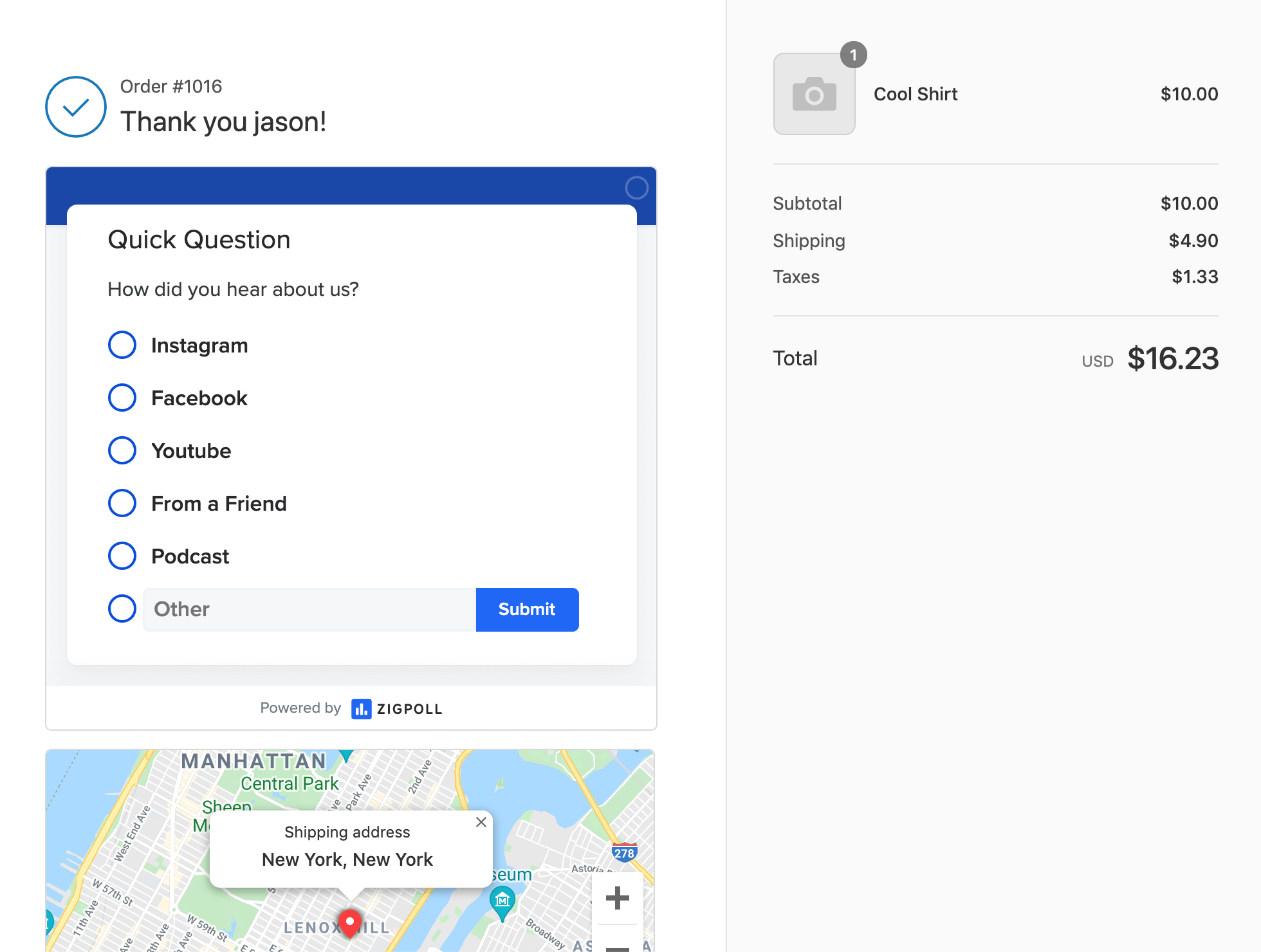 Using surveys is a critical part of any businesses workflow. Iterating on user generated feedback is necessary to maintaining your edge in the crowded e-commerce market. So get started for free today.
So let's do this.
Try Zigpoll and get the most out of your visitors.
Questions or Feedback?
We would love to hear from you.