Introducing The Zigpoll Reward Slide
Our latest slide was build to inspire joy! Use our new reward slide to incentivize your customers to share their genuine feedback, email, and other useful information that you can use to improve your business.
Use our reward slide to offer a discount code in exchange for feedback from your customers. Why? Because every customer's information is valuable and, to make things sweeter, the discount code you offer incentivizes each customer to make a purchase and become a future promoter of your brand.
Reward slides make it a breeze to grow your mailing list (see our mailchimp and klaviyo integrations), learn about pain points in your website, or learn more about your typical customers profile. See below for how to set up a reward slide sa part of your campaign.
How To: Add A Reward Slide
Select "Reward" from the Slide Type dropdown
Enter your reward code in the input labelled "Reward Code". Note: if you are using our Shopify integration, we recommend using a discount code. If it's a valid code, it will automatically be applied to your customer's cart when he or she views the reward slide.
Press save.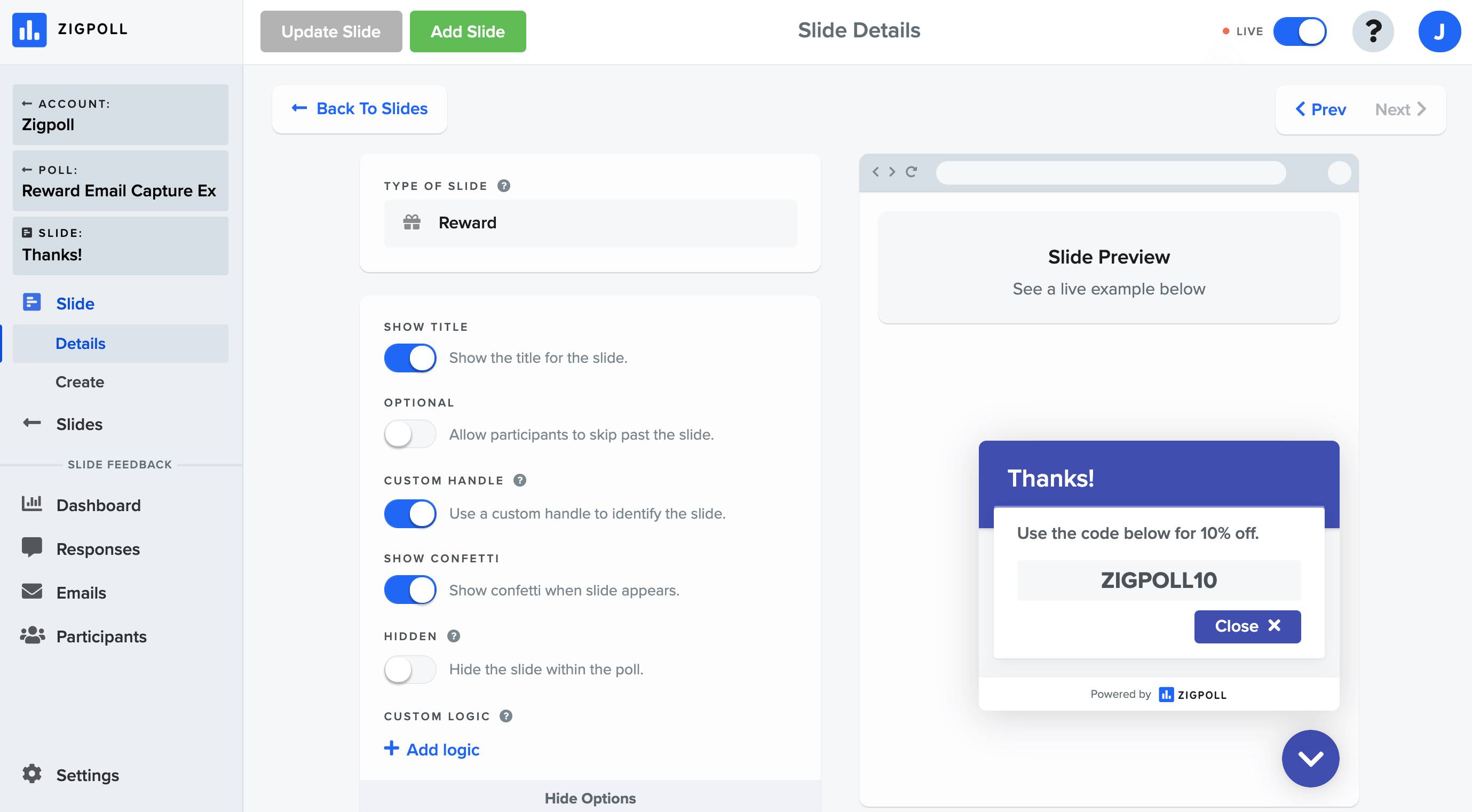 That's all there is to it! Use our Reward slide to incentivize your customers to leave their feedback and help grow your business. Also don't forget to fill out the poll on this page for a live demo!
So let's do this.
Try Zigpoll and get the most out of your visitors.
Questions or Feedback?
We would love to hear from you.