A look at Zigpoll shapes and placements
Zigpoll was built to make polling your customers second nature. As part of our journey to integrate as tightly with your website as possible, we have introduced new placements and new shapes so that Zigpoll blends in effortlessly with your website.
Introducing Bumper Polls
Bumper polls were made to sit flat against the edges of your website. This format is great for unobtrusive polls that blend right in to the background of your site. Bumper polls are also great for feedback polls since they make it clear that the poll is always a click away.
To set up a bumper poll simply click the Display tab and select Bumper as the Launcher Shape.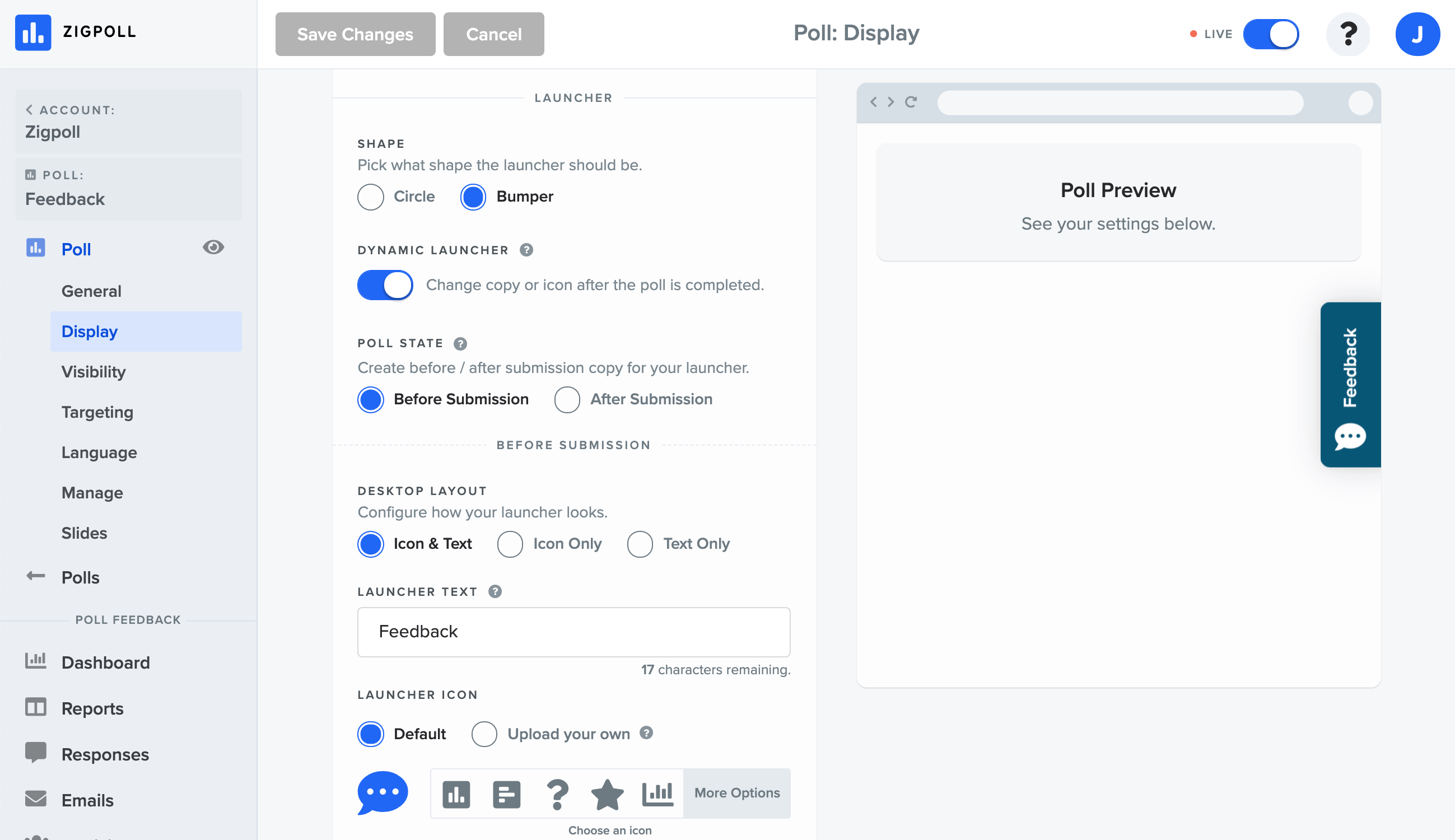 Introducing Middle Positions
Now you can align your poll to the left or right center of the page. This placement is great for feedback polls and websites that already have widgets on the bottom left and right spots.
To move your poll to the center simply click the Display tab and select the placement that's right for you!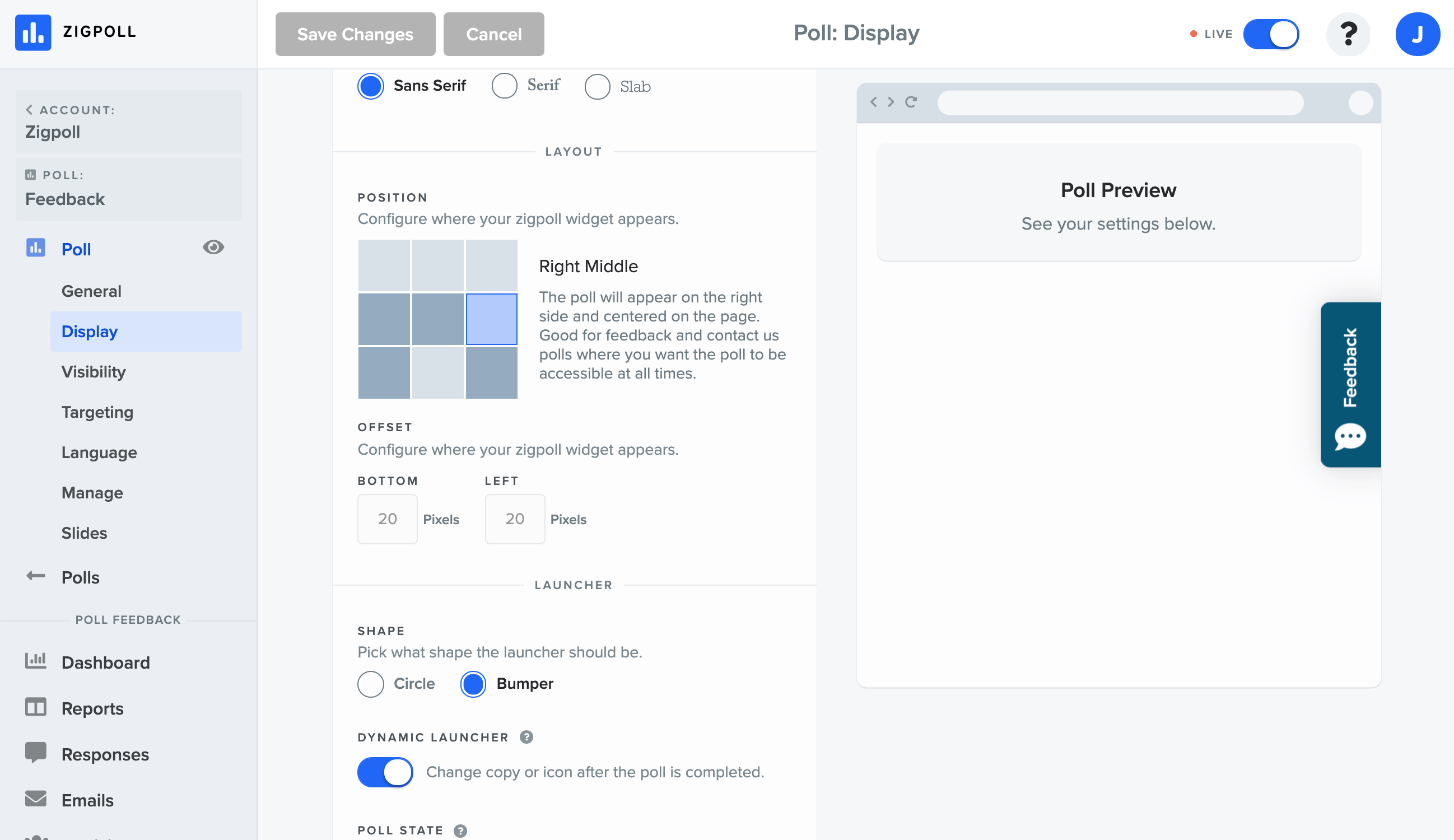 So let's do this.
Try Zigpoll and get the most out of your visitors.
Questions or Feedback?
We would love to hear from you.